Set of 4 Postcards - Retro Vacation Travel Souvenir Postcards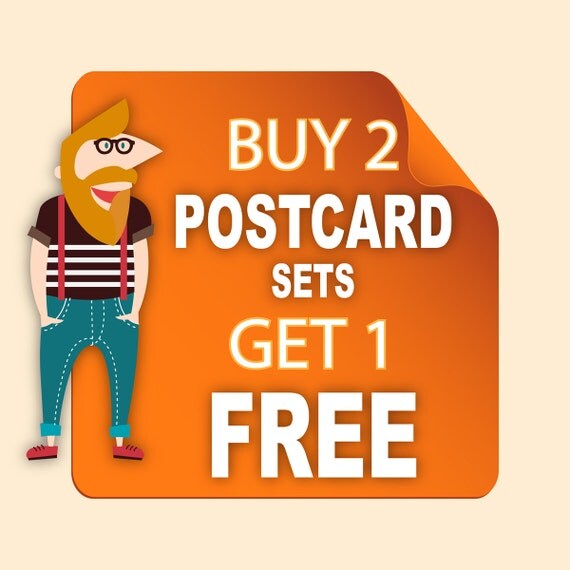 When you purchase this listing, you will receive 3 Set of 4 Postcards of your choice for the price of 2.
*Shipping cost will not be affected.
THIS IS SO EASY,
JUST FOLLOW THESE 4 STEPS TO GET THIS OFFER CORRECTLY:
1. Add this item (listing) to your cart (only this listing, don't buy any other individual postcard sets or you will pay more)
2. Click the green "add to cart" button.
4. When you place your order and check out, you will get a "Message to Seller" box where you can type in the EXACT names of the Postcard Sets you'd like to purchase.
This is a great special offer. My postcards are lovely and you get to choose from a wide variety.
With this offer you will receive (3) sets of 4 postcards for a total of 12 postcards.
This wonderful postcard set is suitable as a small framed print or sending to your best friend as a special greeting. Printed in our studio, using state of the art 8 color archival ink technology and premium art paper provides us with the ability to create works of art which will last a life time. If this is a "vintage" postcard, it has gone through an extensive and time consuming "restoration" to remove stains, tears, lint, dirt spots and imperfections. Our passion is to provide a beautiful "new original" early to print with state of the art paper, ink and printing technology.